Family Photos
My grandfater was Adolf Hitler? No skin off my nose.
I'm not much interested in family history, in part because I hold "genealogy" to be superstitious nonsense: whether your father was Thomas Edison or Adolf Hitler says nothing about you. Nothing. So why does it matter who your great-great-great grand-uncle was? The modern concern with "roots" is pathetic and pathological — a quest to find your own value and identity in the achievements of other people. But the fact is that human beings have free will, so we are not determined by either our physical genes or our soclal environment. Influenced, maybe, determined — never: "Man is a being of self-made soul" ( Ayn Rand ).
So please keep the above firmly in mind regarding what follows.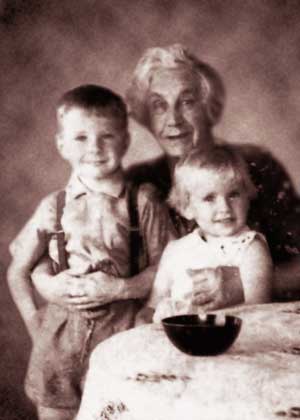 Me, my maternal grandmother (Lilly Korslund) and my sister Line, taken in the summer of 1963 — Line is three and I am five years old. Our grandmother died the year after, and this is the last photo we have of her. The original photo is a Polaroid print, heavily bleached after 40 years on a wall, so what you see here is a radical digital restoration, though far from perfect. Still, it's a pretty scene — and my favorite photo of my youthful self.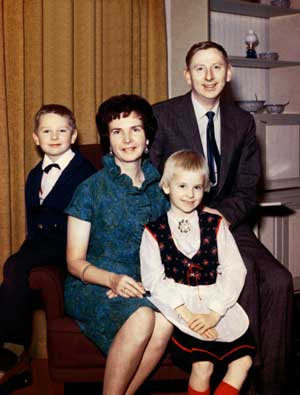 Me, my parents (Egil and Grethe) and my sister Line. 1965.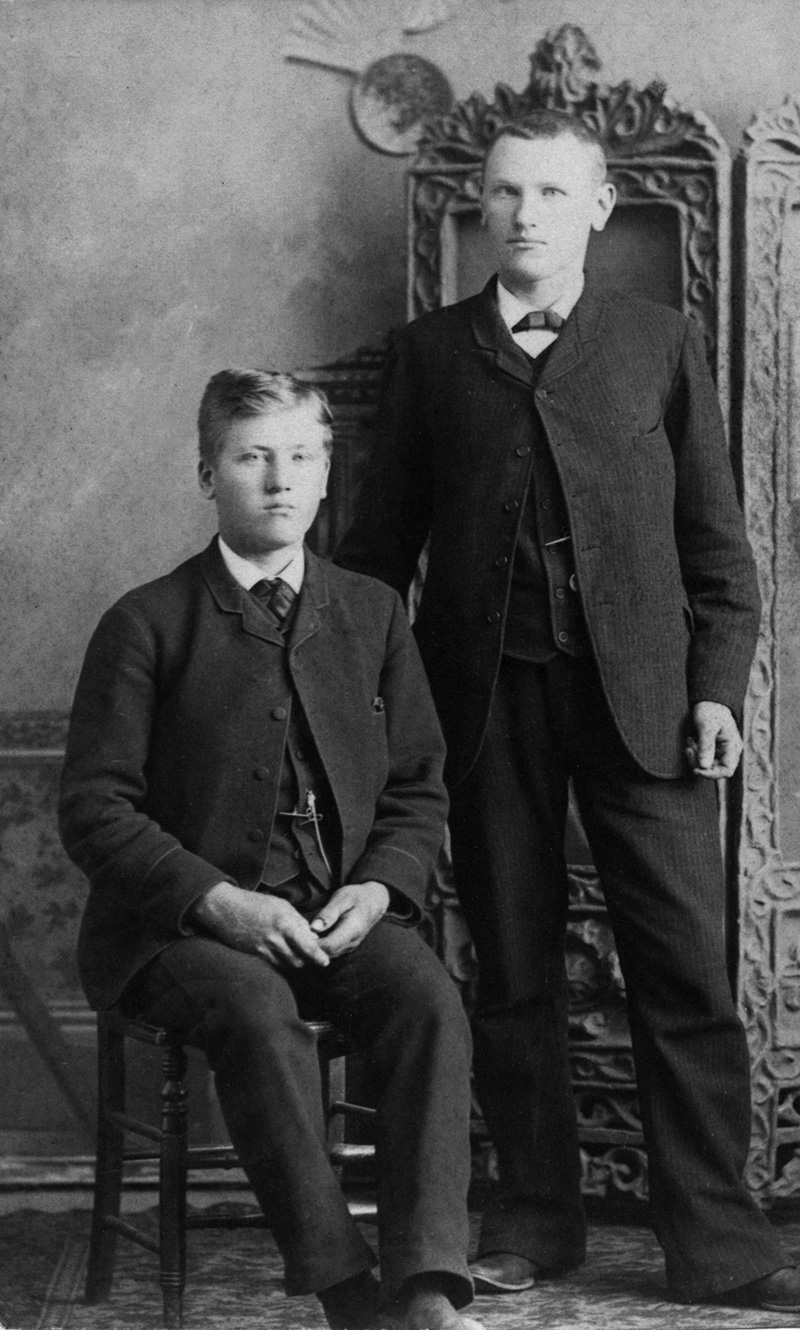 My paternal grandfather Andreas Nordby (standing) and his brother Jørgen. (My full legal name is Klaus Andreas Nordby.) This photo is from around 1890, when they were both living in America — and grandfather Andreas studied, of all things, theology! He was at the University of Kansas. His story is interesting: the more he studied theology the less he believed, and he went home to Norway some years later, to become a farmer outside of Oslo — who spent his spare time quarreling with the local parrish priest. Yes, he became an atheist — just like me — which was rather unusual in those days. He died in 1951, at 82, seven years before I was born, but I would have liked to meet him. He was well read in philosophy and obviously intellectually independent. So I think we would have gotten along well — or hated each others guts!